3 tags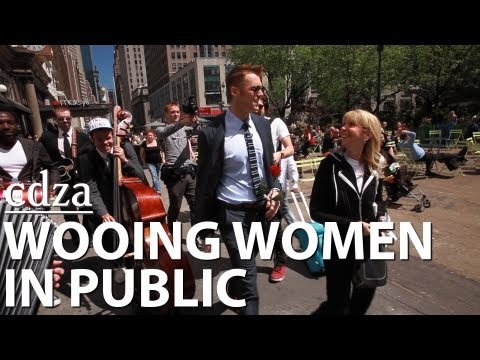 5 tags
Easing Brain Fatigue With a Walk in the Park →
Calm and focus can be restored by spending even a little time in green spaces, away from the jangle of city living, a new study employing portable brain wave measuring technology suggests. Today I supported this research by taking my study break on a walk in the park.
4 tags
Dr. Gilmer and Mr. Hyde | This American Life →
Dr. Benjamin Gilmer (left) gets a job at a rural clinic. He finds out he's replaced someone — also named Dr. Gilmer (picture) — who went to prison after killing his own father. But the more Benjamin's patients talk about the other Dr. Gilmer, the more confused he becomes. Everyone loved the old Dr. Gilmer. I tend to obsess over This American Life, but this week's episode may have been my...
1 tag
2 tags
3 tags
Neuroscience: Researchers Discover New Clues About... →
Big news in research for ALS.  I attended a clinical trials seminar at the Neurology Conference I attended this month, and 3 of the 5 updates were regarding ALS and treatment.  All of the drugs and therapies tested were concluded to be ineffective, a outcome that is apparently common in research for this disease.  Nice to see some promising results! neurosciencestuff: Johns Hopkins scientists...
5 tags
4 tags
3 tags
"If you're going to eat three times a day, every day, until the day you..."
– Jamie Oliver
5 tags
Aspartame In Milk A Possibility As Dairy Industry... →
"The dairy lobby argues…that allowing aspartame in milk would make it a healthier product and reduce childhood obesity by offering milk with fewer calories." Why is this necessary?  The only way to get consumers to buy more is to appeal more to our innate desires for sugar, salt and fat.  The food industry continues to trick our brains by further sullying yet another perfectly...
6 tags
The Extraordinary Science of Junk Food →
I wasn't too shocked at anything I read in this article by Pulitzer Prize winning journalist Michael Moss, however learning the origins of Oscar Meyer Lunchables was eye-opening.  They use crackers instead of bread because those boxes need to be able to sit in warehouses for up to 2 months…  Also, if you haven't heard the story of Prego's chunky tomato sauce (Malcolm...
3 tags
2 tags
5 tags
6 tags
The NYTimes Chemophobia is Bad For You →
Last week I posted this article about alternative treatment methods used to treat a boy with juvenile arthritis. Slate.com, per usual, seems to be disagreeing just to be oppositional. This rebuttal focuses on only a fraction of the therapeutic treatments discussed in Meadows' article and practically ignores the fact that the alternative treatment was an effective treatment. Francl barely...
3 tags
6 tags
Probiotics & Gluten Free Diet as Treatment for...
The Boy With a Thorn in His Joints As a postbac premed student, I spend a great deal of time thinking about the kind of medicine I'd one day like to practice.  Nutrition and Alternative Medicine are what originally drew me to make a change in my career path, but I've quickly realized the challenges faced by those interested in studying the less popular science of Integrative...
2 tags
Watch
On Christmas Day my step-sister gave birth to my nephew Nathan. Here is Nathan and his dad in the greatest video I've ever had the pleasure of viewing.
2 tags
4 tags
4 tags
5 tags
Why I'm Training With Marc (Again!)
In April 2011 I ran my personal best half marathon - 1:57:34 - at the More Half Marathon in Central Park.  I had beaten my previous PR by 10 minutes, thanks to some strategic coaching from Marc Pelerin.   Marc is an online running coach and an incredibly accomplished runner.  Each month, Marc made me a personalized training calendar.  He taught me about different types of speed workouts,...
3 tags
7 tags
Can Exercise Protect the Brain From Fatty Foods? →
Interesting results, but a study like this could definitely be misinterpreted. The takeaway is that, once again, exercise is proven to be highly beneficial, NOT that we can eat more high-fat foods as long as we exercise a bit.
7 tags
6 tags